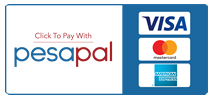 Kenya Budget safari, Tour Kenya Safari, Kenya Budget Holiday
Kenya tour budget safari is a tour operator offering affordable prices for safaris in east Africa countries :Kenya, Uganda, Tanzania, Rwanda and Ethiopia. Kenya is a country that beckons with iconic sights, tribal cultures and natural wonders the snow, capped peak of mighty Mt Kenya, the Masai Mara's golden, grassy plains, the pink blush of Lake Nakuru and the annual migration of millions of wildebeest are some of the delights waiting for you in Kenya. We have a variety of safari packages:.We offer safaris depending on our clients specifications, particulars and budget .These packages can be under different titles like:Budget Safari Tours, Budget Lodge Safari, Kenya budget tour, Kenya budget camping, Kenya adventure safari, Kenya budget safaris , safari holiday, vacations in Kenya, Kenya camping safari, Kenya tours, Kenya safari tours, budget lodge safari, Kenya budget hotel , Kenya budget holiday , Kenya safari , budget traveler , Masai Mara camping safari ,Budget Holidays in Kenya, Kenya Budget Camping in Kenya, Budget Safaris in Kenya, Masai mara safari ,solo travelers Kenya safari Holiday, Kenyan budget safari ,conservancy safaris and Adventure Safaris in Kenya.
Three days budget safari in the Maasai Mara, Kenya
With park fees, transport and accommodation, Maasai Mara safaris can quickly add up to US $130 a day. During the great migration (expected between July and October this year) wildebeest herds cross from the Serengeti into the Mara and make several high-risk river crossings.